Tauriers and the Cévénol Piemont
Between Largentière and the hilltop of Tauriers, to discover the history of this unique Valley in Ardèche… This is what we offer you on this path! This old fortified village is dominated by the listed 13th century feudal castle (private).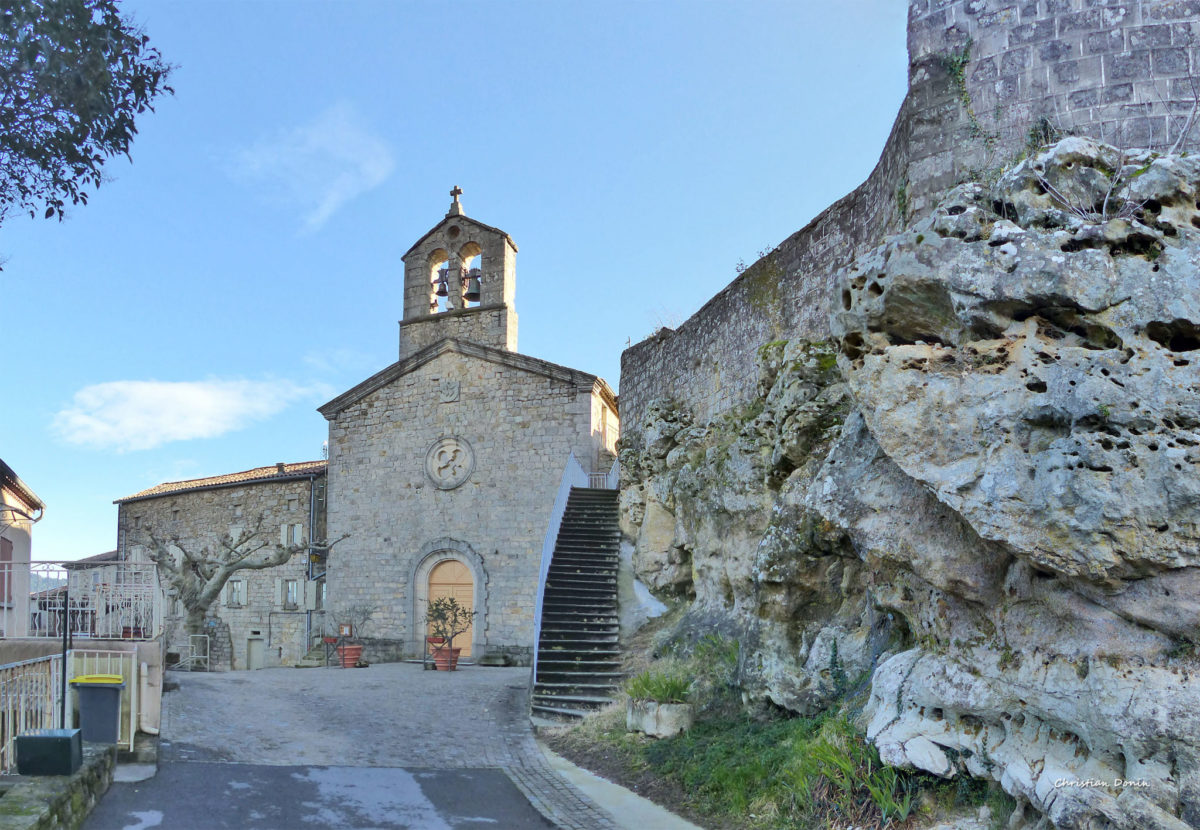 The Romanesque Saint Julien de Brioude Church was restored and two modern stained-glass windows were recently added.
Walk to the top of the hill and discover the ruins of the Notre Dame de Tous Biens Chapel called nowadays "La Chapelle des 3 clochers".
From the Medieval Age when the money was beaten there until the closing of the last mines in 1980s, through the many mouldings, witnesses of the past silk industry, this walk will make us discover the other industrious face of Ardèche, part of its history and still these beautiful landscapes of The Cévénol Piemont.
From the bottom of the valley to the silver lead mines, up to the belt of villages defending them posted on their respective hills run the calades linking them.