Gain altitude…
A breathtaking view? A 360-degree-pictorial panorama? After a few kilometers of climbing, take advantage of the superb panorama offered by the Tour de Brison!

Standing proudly from its 781 meters high, The Tour de Brison overlooks the entire Tanargue valley.
A breathtaking view from the rock of Coucoulude (close to Loubaresse), to the "Dent de Rez" (close to Lagorce), to the Montagne de Serre (nearby Barjac) and even on the "Mont Viso" in Italy (if the weather allowed it), will delight your hiker's eyes!
A few kilometers down, above Sanilhac, you arrive on the site called Chapelette. Beautiful little Chapel to discover and it has been whispered in our ears, that any vow made in this Chapel, can only lead to its fulfilment one day or another… Isn't that wonderful? Now you know what you have to do!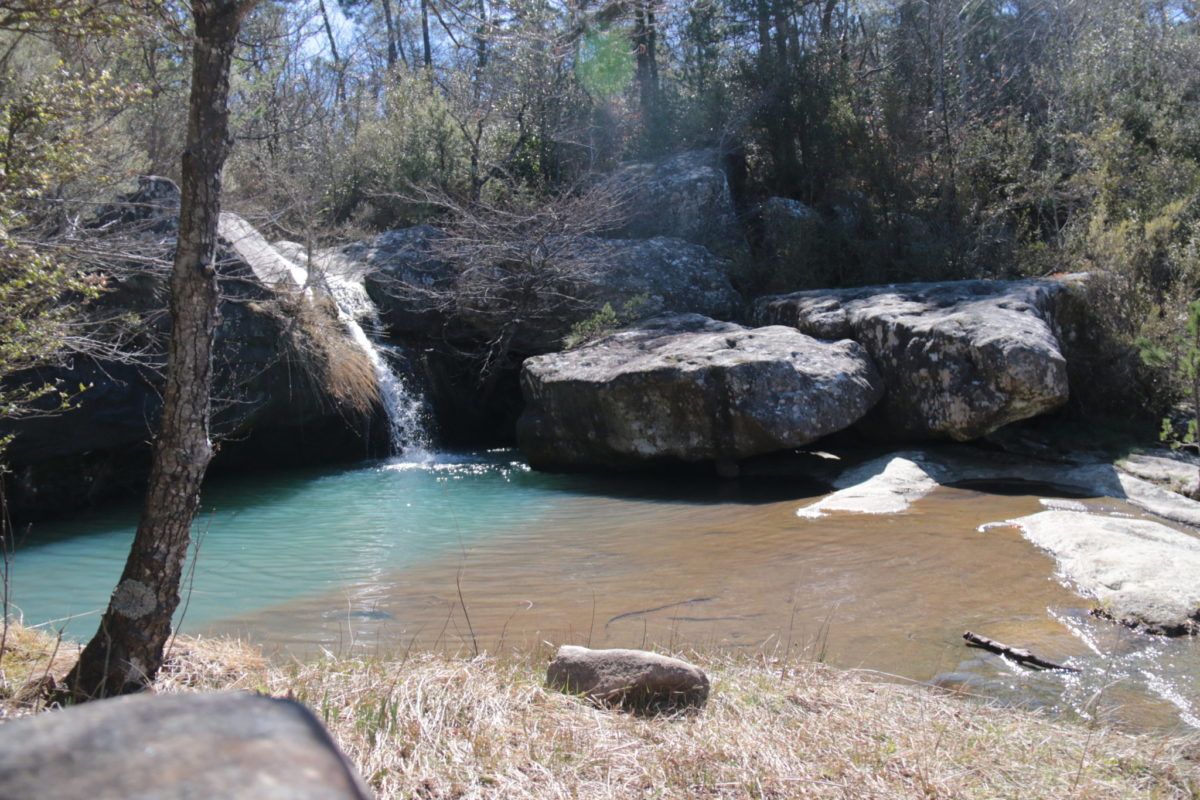 DID YOU KNOW?

Originally, the Brison's Castle counted 3 towers. While the North and East towers serve for the construction of the new castle below, the South and West towers are abandoned, gradually degraded for centuries.
From this decay was born a legend that involved the Devil and the Lord of Brison:
Here is the legend as you can read it on the tablet, at the foot of the stele…
« The Lord of Brison, fighter of the Crusades, learned that his wife was going to marry another Lord. So he made a pact with the Devil who transported him in one night from Palestine to Vivarais, just in time to prevent the marriage. The Lord Brison fighted with his rival and both died ; but the Lord of Brison had time to reconcile with God, and thus lack of word to Lucifer who, in spite, took away a stone from the tower and comes every year, on the same day, at the same time, to take another one ; and that the removal of the final stone will signal the end of the world. »