The village of Chassiers, listed as « Villages de caractère », is quoted, as early as 549 AD, in Largentière mine protection perimeter; Very well preserved, it will offer you monuments and sites loaded with history!
The Romane Chapel of Saint Benoît
The chapel remains a stopover on the road of the Romanesque Churches of the Ardèche Valley.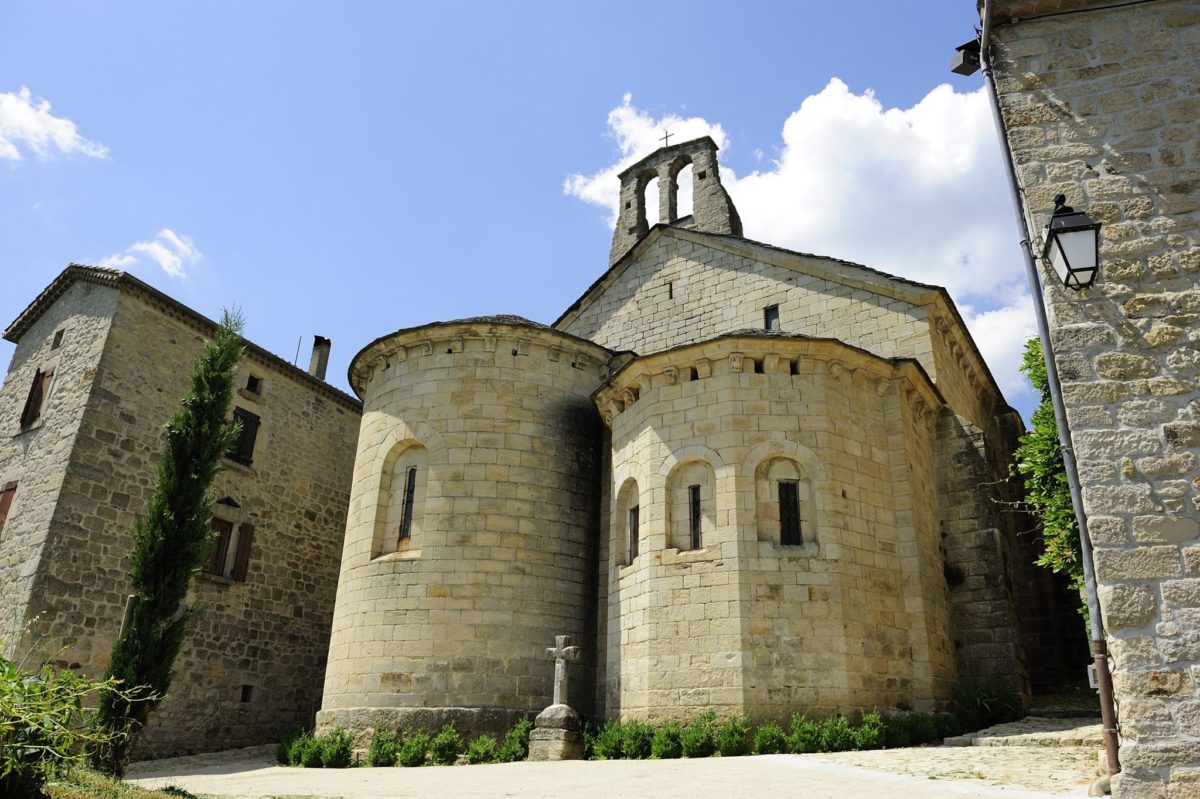 Listed as historical monument, Jewel of Romanesque art, the chapel seems to date back to the hypotical existence of a monastery in 550's. It is a stopover on the "Road of the Romanesque Churches of the Ardèche Valley". This building was built with two asymmetrical lateral naves extended by two apses, which are distinguished by a polygonal chevet for one and semi-circular for the other.
It is amazing by its volumes, by the quality of the sandstone used, the suppleness of the lines and the variety of modillions decorating the exterior cornice.
SAINT HILAIRE-CHURCH, CHASSIERS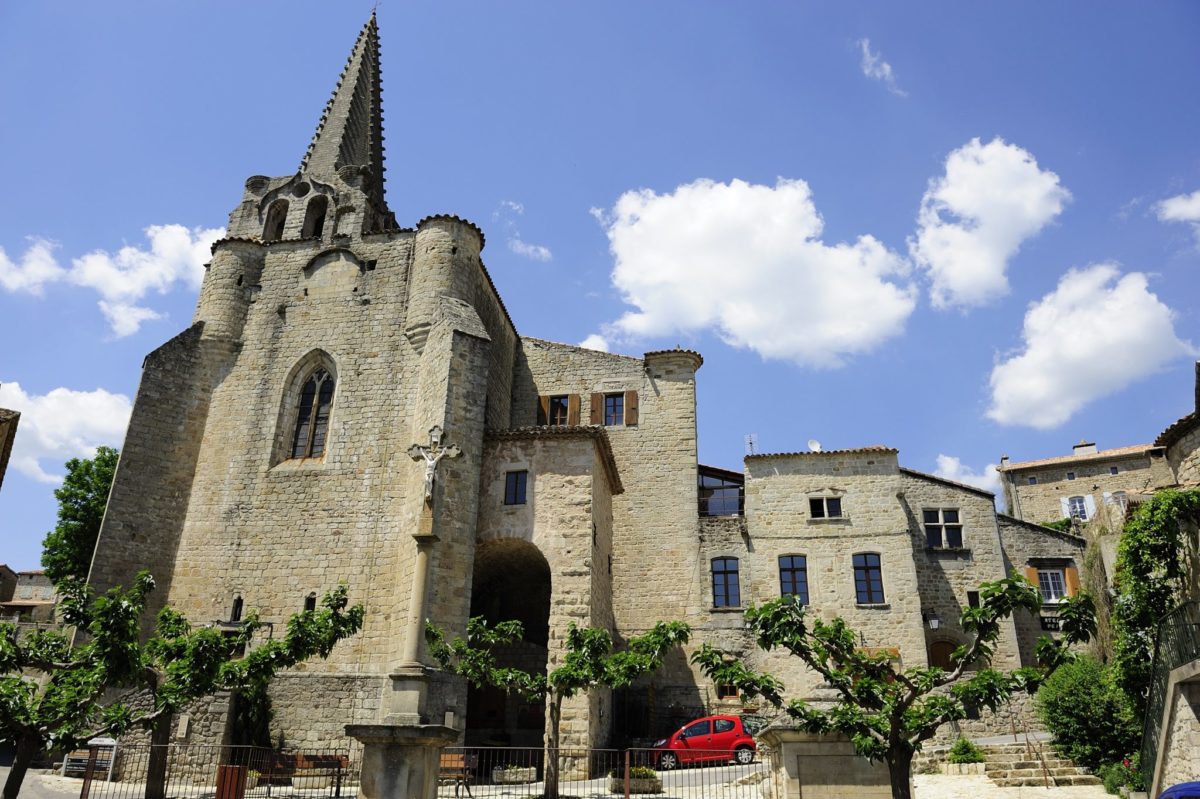 Listed as historical monument, (rebuilt in 1396), the fortified Gothic church is flanked by a dungeon with corner turrets and surmounted by a 55 m high octagonal bell tower. The original sculptures are present on the capitals and keystones. The restore polychrome wooden Christ would come from a cross raised in the village square. Opposite the church is the parsonage garden, a true oasis of greenery and a haven of peace.
---
Vernade castle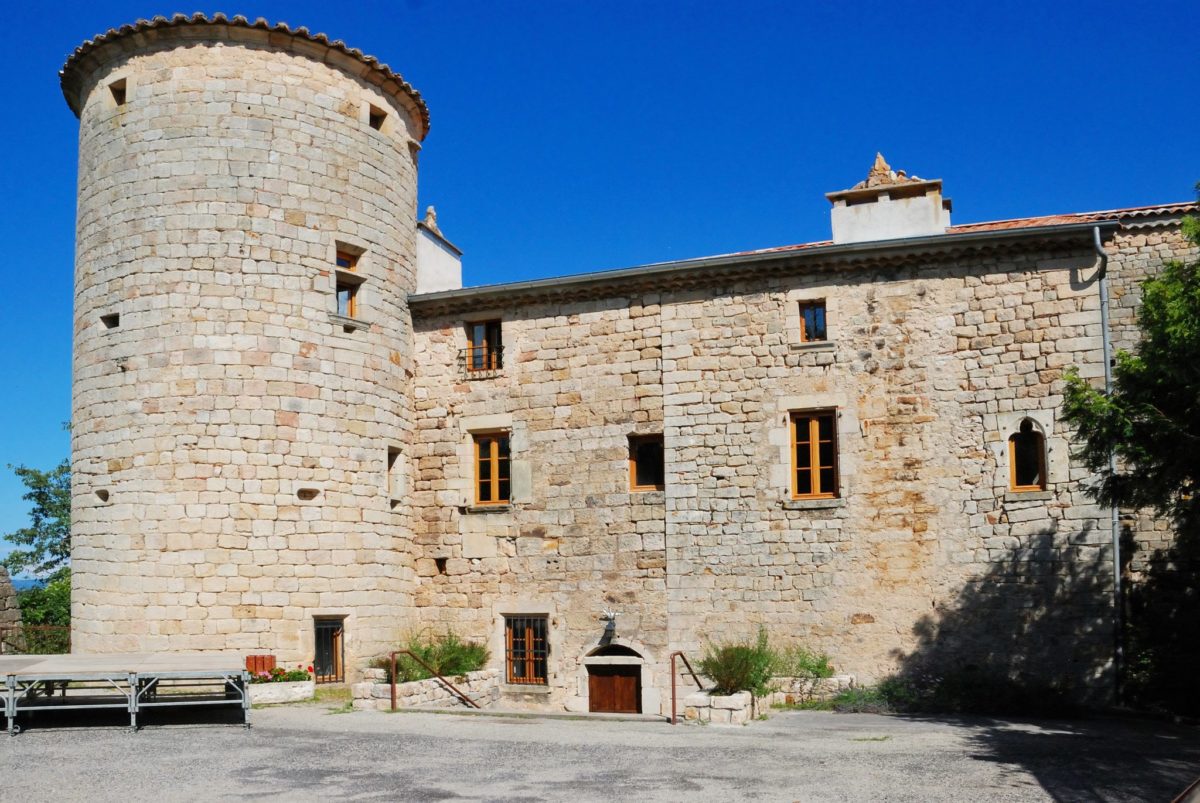 Revised over the centuries, this castle is remarkable for the balance between the two orthogonal buildings and the circular tower dating from the 16th of century.
To visit the village, a leaflet « discovery tour » is available in the Mairie and at the Tourist Office in Val de Ligne. You will follow a marked route with information's signs. For children, a Treasure hunt (FR and EN) will make them discover the village in a playful way.