Published on 16 April 2020
Our recipe, with chestnut flour, is here! Ardèche obliges! Enjoy your meal 🙂
Ingrédients :
Chestnut flour: 250 g of PDO chestnut flour,
250 g of white flour,
3 eggs,
70g butter
1 liter of milk,
a pinch of salt.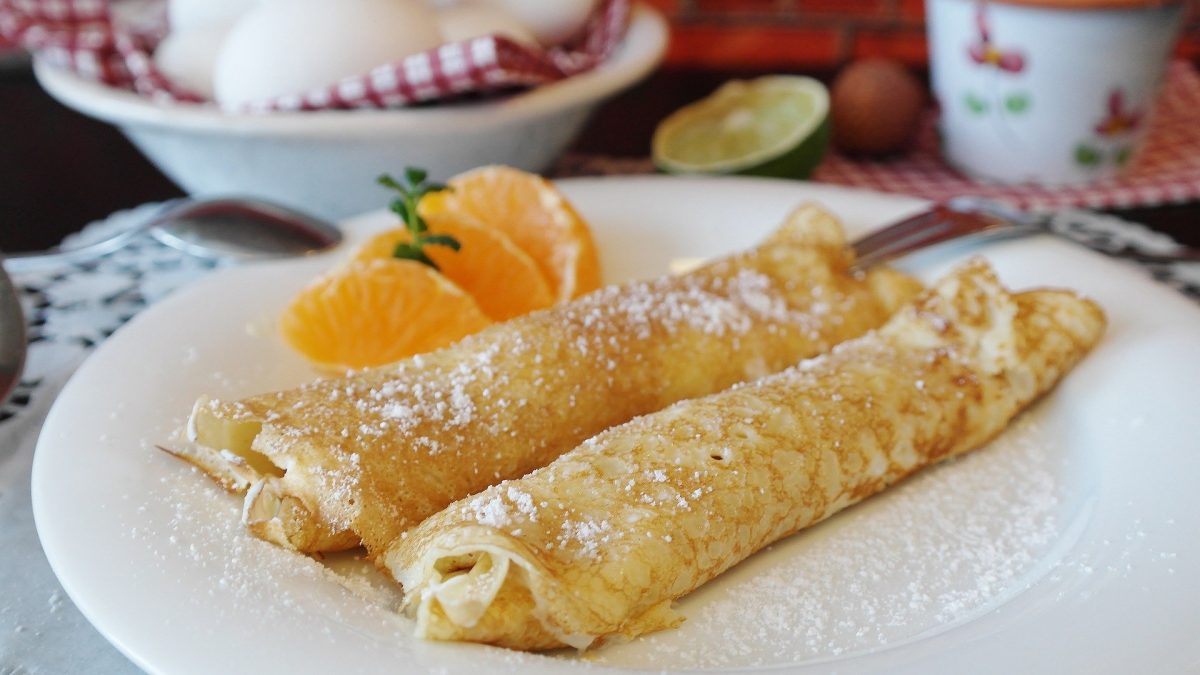 PRÉPARATION
Mix the flours. Dissolve this mixture in a little milk. Add the eggs, melted butter and salt.
Gradually add the rest of the milk, mixing until you get a smooth paste. Mix and let stand for an hour.
Oil your pancake pan with paper towels. Heat the pan over high heat.
Brown on each side and enjoy. Mmmmmmmmmm!
Source : https://www.chataigne-ardeche.com